The company has been founded in 1929 by Yves LEDUC and, from his creation, has specialized his activity around piling works of sheetpiles and pipes.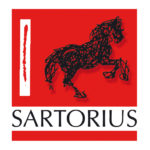 In 1998, the LEDUC company has been the beginning of the Sartorius group, which employs today more than 400 people into civil works with a turnover of 120 millions of euros, with Gérard COMTE as chairman.
Now, LEDUC remains a leading player of the group and extends his field of expertise to perform piers, temporary bridges, footbridges, quays, dolphins, deep foundations, stone columns, tie rods, cofferdam excavation, river and marine works, in France and foreign as well.
Due to its expertise, its knowledges, its integrated engineering department and its reactivity, the LEDUC Company is a recognized privileged partner of the biggest companies of civil works and international engineering companies.
Our commitment since 1995 mobilizes all our energy for the prevention and the reduction of the risks of accident, the respect and the protection of the environment.
Our aim is the satisfaction of our clients guaranteeing our brand image.
Organization Chart